Glow In The Dark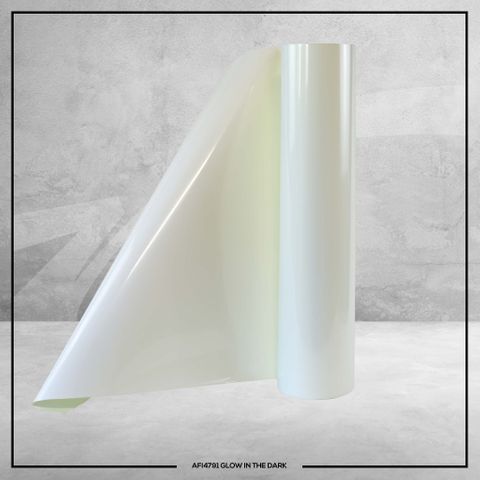 Glow in the dark is a polyurethane based illuminating vinyl that allows you to create a stunning, long lasting glow, perfect for night time events. It has a bright and long lasting glow effect in the dark and has a soft touch.
Glow in the Dark is suitable for transfer to textiles like cotton, polyester, Cotton/Polyester blends.
45° Blade Recommended


Cut this material in mirror image


160°C - 170°C


2,5 - 3,0 bar (Medium pressure)


7 - 10 Seconds


Peel Warm


Wash warm (max 60°C) inside out. Tumble Dry normal. Do NOT dry clean.


Layering not recommended.


Iron inside out. Do not iron directly onto transfers.


Suitable for cotton, polyester, Cotton/Polyester blends.


Application Tape not required.
Thickness: 210 microns +/- 5 %
Customer Reviews and Ratings
LOVE IT!

Used this for a fathers day design, ROCKSTAR DAD with guitar. Glow is great and cut very nicely.