Home

/

Reflective Eco Nylon
Reflective Eco Nylon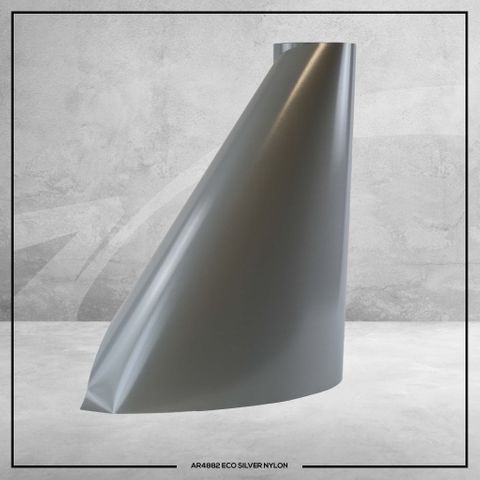 POLI-FLEX® Nylon Reflex Eco is a transfer film based on a fabric with retro-reflective properties. Due to a special heat sealing adhesive POLI-FLEX® Nylon Reflex Eco is suitable for the transfer onto Nylon and textiles with hydrophobic impregnation.
The film consists of metalized microscopic glass beads laminated to a dry heat-reactivating adhesive backing.
A transparent, self-adhesive PET liner on the reflective side guarantees that the film can be cut with all current plotters. We recommend using a standard 45° blade. Due to the fabric backing it is possible to cut lettering with a min. line width of 3 mm.
After weeding the cut flex film is transferred for 3 - 4 sec. by heat press. The PET liner should be removed lukewarm. After cooling down, the material is to be pressed for another 10 - 15 sec. with the same parameters.
POLI-FLEX® Nylon Reflex Eco is composed of wide-angle, exposed, retro-reflective lenses. The photometric values (min. retro-reflection values) conform to EN 471 (class 2).
45° Blade Recommended


Cut this material in mirror image


150°C


2,0 bar (Medium pressure)


Pre-press 4 seconds. Second press 10 seconds.


Peel Warm


Wash warm (max 40°C) inside out. Do NOT tumble dry.Do NOT dry clean.


Layering not recommended.


Iron inside out. Do not iron directly onto transfers.


Suitable for Nylon.


Application Tape not required.
Transfer Film: Effect-film, retro-reflective
Adhesive: Polyamide-hotmelt
Thickness: 180 microns +/- 5 %
Customer Reviews and Ratings
No Reviews
Be the first to review this product!