Blackboard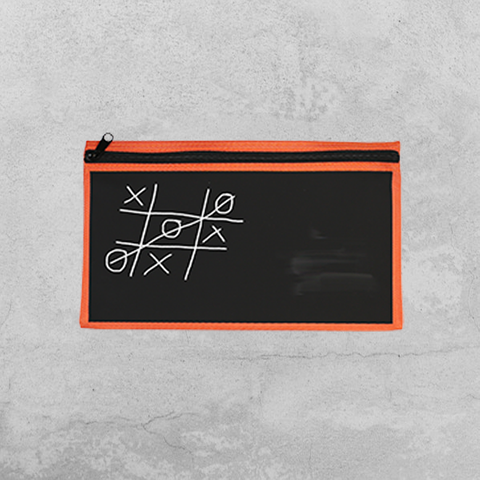 POLI-FLEX® 4950 Blackboard is our latest polyurethane transfer film with blackboard characteristics. The film is equipped with a specifial PU surface suitable for lettering with chalk after heat transfer. Chalk can be wiped away easily with a wet cloth. Due to the low-temperature hotmelt adhesive, POLI-FLEX® 4950 Blackboard can be transferred quickly and gently at low temperatures.
POLI-FLEX® 4950 Blackboard is suitable for transfer to textiles like cotton, polyester, uncoated nylon, mixtures of polyester/cotton and polyester/acrylic. For application to Nylon that is treated with any kind of coating, please test for suitability.
45° Blade Recommended


Cut this material in mirror image


160°C, 150°C, 130°C. NYLON: 150°C


2,5 - 3,0 bar (Medium pressure). NYLON: 2,0 (low pressure)


3,4,5 Seconds. NYLON: Pre-heat 5 sec, apply to nylon 5 sec, remove PET liner, cover transfer with silicon paper & apply for further 10 sec.


Peel Warm


Max 60 °C Suitable for tumble drying (up to 100°C) and dry-cleaning. Wash textile inside out.


Layering not recommended.


Iron inside out. Do not iron directly onto transfers.


Suitable for cotton, polyester/cotton, polyester/acrylic, nylon, spandex, lycra, wool & linen.


Application Tape not required.
Thickness: 95 microns +/- 5 %
Customer Reviews and Ratings
No Reviews
Be the first to review this product!