Embossed Metallic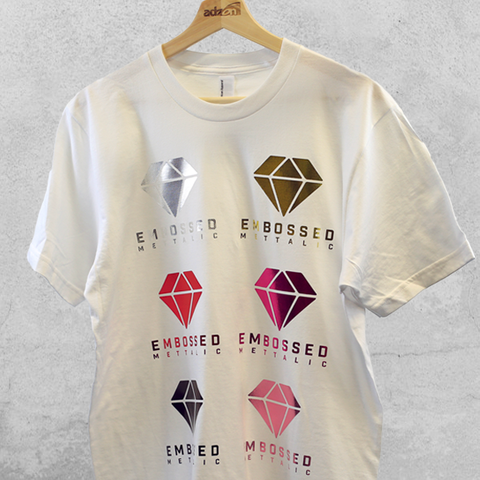 Embossed Metallic is a premium metallic with embossed metal finish which generates a more fashionable and touchable effect on metallic vinyl. It gives high scratch resistance, wash durability and restoration ability.
Embossed Metallic is one of the most ideal vinyl for decorative garments with brilliant metallic and touchable effect.
45° Blade Recommended


Cut this material in mirror image


160°C - 165°C


2,0 - 3,0 bar (Medium /Firm pressure)


15 Seconds


Peel Cool


Wash warm (max 80°C) inside out. Tumble Dry Normal. Suitable for Dry Cleaning.


Layering not recommended.


Iron inside out. Do not iron directly onto transfers.


Suitable for cotton, uncoated polyester, wool & linen.


Application Tape not required.
Transfer Film: Polyurethane, cast
Adhesive: Polyurethane - hotmelt
Thickness: 340 microns +/- 5 %
Liner: PET-film, self adhesive
Customer Reviews and Ratings
No Reviews
Be the first to review this product!